Helpful Props:
Squat / Hip Thrust Sponge
Resistance Bands
*Mini Bands: Heavy = Blue      Extra Heavy = Black
Enter Code PB10 for 10% off
Small Exercise Ball

Foam Rollers
Good for laying on and rolling:
Good for Rolling:
Hand Weights
Magic Circle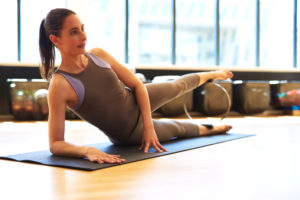 *As an Amazon Associate I earn from qualifying purchases. Most of the links going to products are affiliate links of which I receive a small commission from sales of certain items, but the price is the same for you (sometimes, I even get to share a unique discount with you). 
If I post an affiliate link to a product, it is something that I personally use, support, and recommend.
My first priority is providing valuable information and resources to help make achieving your health and fitness dreams easy. I will only ever link to products or resources (affiliate or otherwise) that fit within this purpose.